Coming Soon!
Heads Up!
is the first internet-connected game for the P
3
. Play against an opponent on another P
3
in the same room or anywhere in the world!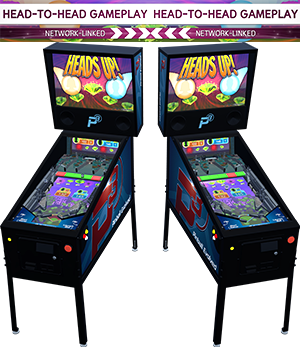 Heads Up!
creates a shared playfield across two connected machines, presenting the exact same targets to both players. Shoot green gem shots, and you score points. Shoot red portal shots, and your ball goes to your opponent, allowing them to rack up more points. It's simple in concept but layered in strategic complexity.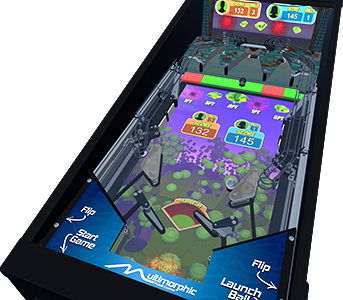 As shots are made and missed, the gems and portal shots change state. Master the timing to maximize points!