P-ROC Control System
In addition to the P
3
, we are also the developers of the P-ROC control system and associated circuit boards, many of which are used in the P
3
.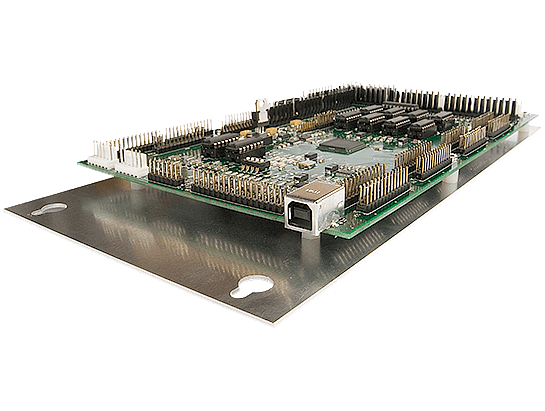 The P-ROC is a board that interfaces a pinball machine to a computing element. The original
P-ROC
is used to retheme existing games, including WPC, WPC-95, Stern Whitestar, and Stern SAM generations of machines.
The newer
P3-ROC
board is the heart of our advanced pinball control system, which uses small driver and switch boards to efficiently control features distributed around a playfield. This advanced system significantly reduces wiring and debug complexity and subsequently manufacturing costs and customer support needs. The
P3 Pinball Platform
is built on top of our
P3-ROC
,
PD-16
,
PD-LED
, and
SW-16
boards, as are machines from other high volume pinball machine manufacturers and custom game developers.
For more information about these and other boards, and to purchase them for your own projects, please visit the
Circuit Boards section of our online store
.
To learn more about software development for P-ROC projects, visit our
Software Page
.