Old MacDonald had a farm, and your kids can enjoy it on the P
3
Pinball Platform!
As an add-on game for the P
3
,
Barnyard
helps ensure that even your youngest children can enjoy playing physical pinball. After watching their parents and siblings play pinball, young kids will love making the barnyard animals react to shots on the playfield.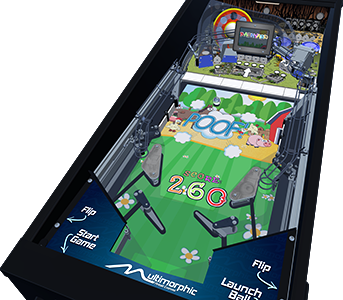 Don't worry about changing playfield modules.
Barnyard
works with every playfield module available for the P
3
.