Cannon Lagoon
is a full game module for the P
3
that includes a unique and easy-to-understand physical shot layout and the
Cannon Lagoon
game software. Players of all ages will enjoy flipping cannonballs at the various targets as they progress through increasingly difficult levels.
Redemption-capable : This game can optionally be configured to award tickets for use in redemption-gaming environments. (Ticket dispenser sold separately)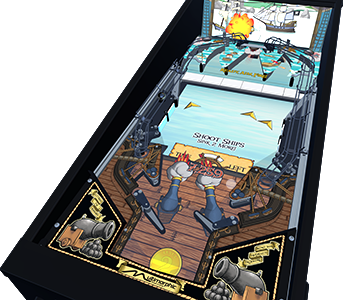 The upper playfield module presents five distinct shot lanes, allowing players to aim for specific targets.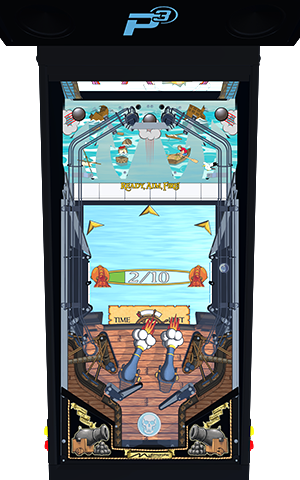 The lower playfield LCD leads you through the action and shows your progress through each level, while the P
3
feeds physical pinballs to the flippers for you to shoot at the upper playfield targets.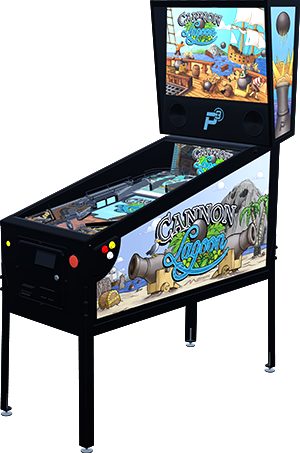 Full cabinet artwork
(sold separately) is available to dress up your P
3
for a fully immersive Cannon Lagoon experience.