Cart Racing… in space!
Cosmic Cart Racing
brings fast-paced cart-style racing to the P
3
. Your mastery of the flippers and pinball determine your fate, and multiple games within the game give you many ways to enjoy the experience:
Career Mode: This is a 3-ball pinball game where you complete modes to raise money, upgrade your cart, enter races, and attempt to become the Cosmic Cart Racing champion!
Arcade Mode: Take turns with up to 3 other players racing in heats. Winners move on to progressively harder tracks and better opponents.
Internet/LAN Mode: Race over the network against other players on other machines! Battle each other in head-to-head gameplay. Play powerups against other players and try to beat them to the finish line!
Cosmic Cart Racing
includes a brand new physical playfield module that swaps into your P
3
, and that module combines a flowing shot layout sure to please any pinball adrenaline junkie with the most advanced technology ever designed into a playfield. With over 900 individually controlled multi-color LEDs, the light shows are out of this world, and the 3-stage magnet ramp locks enable gameplay features never seen before in pinball.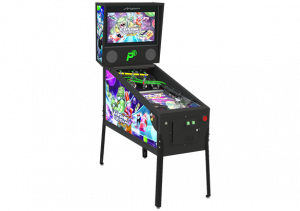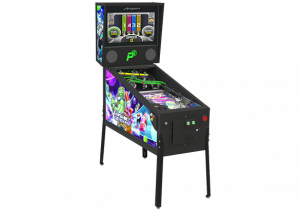 Cabinet artwork sold separately:
Cosmic Cart Racing Artwork