Brought to you by 86Pixels, this pitch-and-bat style mini-game delivers a fun and immersive baseball experience to your P
3
. Varying pitch trajectories and speeds and dynamic shot labels combine to keep you on your toes. Try to time the pitches and aim your swings to score as many runs as possible!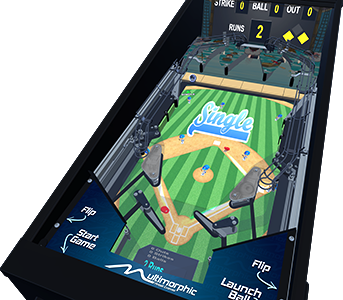 The 5 shot lanes of the
Cannon Lagoon playfield module
present up to 5 scoring opportunities on every pitch.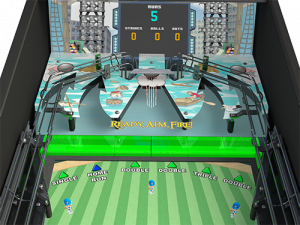 Watch out, though. Different pop-up scoops rise up on each pitch to catch the ball and turn your great swing into an out!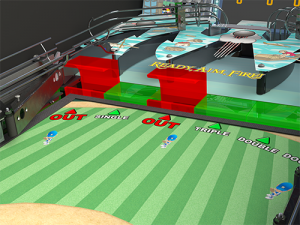 As a mini-game, Grand Slam Rally is available as a software download and can be added to any P
3
that has the
Cannon Lagoon playfield module
.
If you have a
Backbox Display
installed on your P
3
, The Grand Slam Rally artwork will automatically appear on your display after installing the game software.
The physical translite
can be purchased separately.