Silver Falls is a new pinball experience for the P3 pinball platform, developed by Nick Baldridge, designer of Ranger In The Ruins for the Cosmic Cart Racing game kit. Silver Falls was designed by Nick Baldridge and Sophia Baldridge.
Silver Falls combines character customization and simulation elements, timed modes and multipliers, and an intriguing chillhop soundtrack by Scott Danesi in a package that is unlike traditional modern pinball games.
Choose from 24 avatars, 3 appearance options, and 6 voices for a total of 432 unique characters.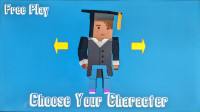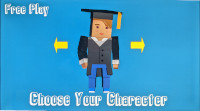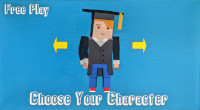 Hit the shots to earn PinBucks and open the Jail door to access the shop! Each room has a variety of appliances and furniture to purchase. Once all items are purchased, a timed mode starts. Complete this mode to move to the next room!
Hit the crane or spell M-O-R-E-C-A-S-H to start a 10 second, 2x playfield multiplier
Operator adjustments are available to set the number of balls, maximum number of players (up to 9), and operator and profile adjustments for disabling extra balls, base PinBuck multipliers (up to 2x), the number of hits needed to open the Jail (1-3)
Are you a streamer? Connect with your viewers with Twitch-Connect support! Options exist to allow chat viewers to start the crane for a quick multiplier, instantly grant 1-99 PinBucks, reverse or invert flippers, or disable the playfield monitor image temporarily. All interactions have customizable cooldowns. Number of bits required to activate can also be set (if partnered).
Start a new life in Silver Falls, today!