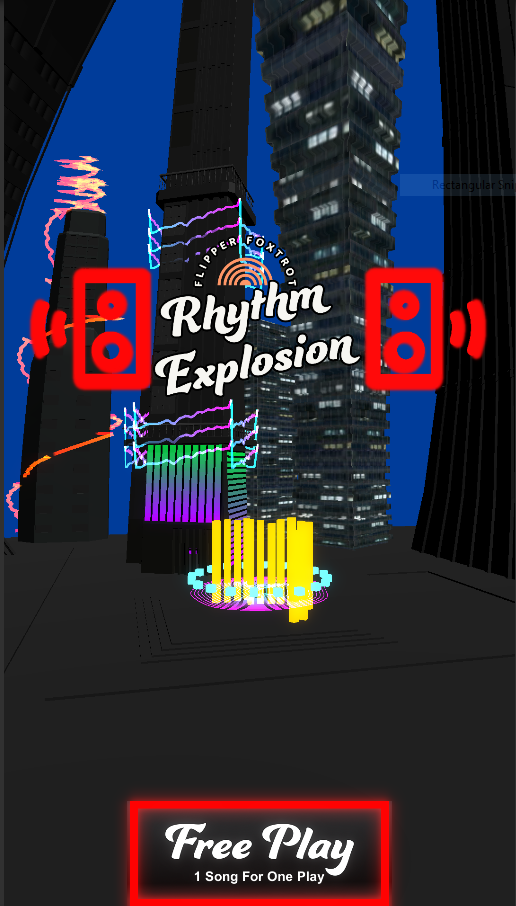 Flipper Foxtrot is a rhythm action pinball game for the P
3
pinball platform, developed by Nick Baldridge, designer of
Ranger In The Ruins
and co-designer of
Silver Falls.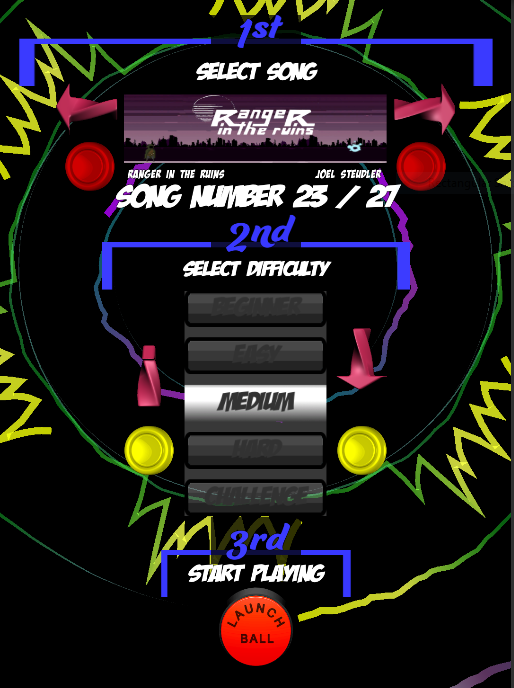 Select a song from almost 30 options ranging from neo-classical to pop and chiptunes, and match button presses to guides at the top of the screen. The closer to the center when the button is pressed, the higher your score!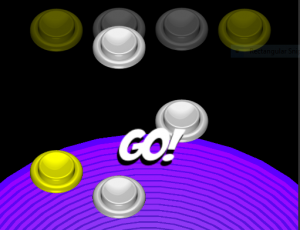 Miss a note, and a ball will launch! Return the ball to the indicated shot, or drain the ball to return to the rhythm action.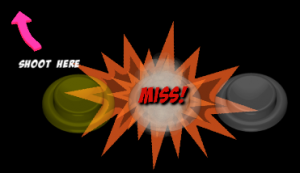 Watch out – your timing affects more than your score. Your health bar will increase or decrease based on your performance. If you lose all your health, the song is over!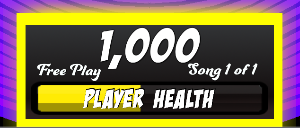 On higher difficulties, new note modifiers like explosives will appear. If the indicated button remains pressed while an explosive is in range, a ball is launched and you suffer some health loss.
Separate high score tables track your performance across each song, as well as the maximum number of combos achieved, and individual timing of notes within each gameplay session.
One of five random visualizations appear as you start your song, moving to the music and immersing the player in the action, with light shows that respond to your playing ability..
Each song choice allows for selection between five different difficulties with unique note patterns, and optional difficulty modifiers that can be set per P3 profile, such as draining your health while a ball is on the screen, or allowing the rhythm action to continue while a ball is in play..
Flipper Foxtrot Rhythm Explosion combines the fun and unique aspects of a rhythm game with the frantic action and careful play of a pinball game.
Operator adjustments are available to disable callouts and sound effects, increase the number of songs per game (up to 10) and set extra difficulty modifiers on a per machine basis.
Are you a streamer? Connect with your viewers with Twitch-Connect support! Options exist to allow chat viewers to explode all notes on the screen, insert an explosive into the song on any difficulty, reverse or invert flippers, or disable the playfield monitor image temporarily. All interactions have customizable cooldowns. Number of bits required to activate can also be set (if partnered).
Flip to the beat with Flipper Foxtrot Rhythm Explosion!